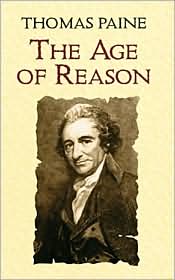 Editor's note: The following is a series of letters written in 1796 by Reverend Richard Watson, Bishop of Landaff in London. Each letter is a point-by-point response to Thomas Paine's anti-Christian tract The Age of Reason. 
Letter I
I have lately met with a book of yours, entitled – "The Age of Reason, part the second, Being an Investigation of True and of Fabulous Theology;" – and I think it not inconsistent with my station and the duty I owe to society, to trouble you and the world with some observations on so extraordinary a performance.
Extraordinary I esteem it, not from any novelty in the objections which you have produced against revealed religion, (for I find little or no novelty in them), but from the zeal with which you labor to disseminate your opinions and from the confidence with which you esteem them true.
You perceive, by this that I give you credit for your sincerity, however  much I may question your wisdom, in writing in such a manner on such a subject.
I have no reluctance in acknowledging that you possess a considerable share of energy of language and acuteness of investigation, though I must be allowed to lament that these talents have not been applied in a manner more useful to human kind and more creditable to yourself.
I begin with your preface. You therein state – that you had long had an intention of publishing your thoughts upon religion, but that you had originally reserved it to a later period in life. I hope there is no want of charity in saying that it would have been fortunate for the Christian world had your life been terminated before you had fulfilled your intention.
In accomplishing your purpose, you will have unsettled the faith of thousands, rooted from the minds of the unhappy virtuous all their comfortable assurance of a future recompense, have annihilated in the minds of the flagitious all their fears of future punishment.
Click here for the full article.
hat tip to CofeehouseTheology.